Real estate license
If you are asking, "How long does it take to get a real estate license" then you are probably interested in getting a real estate license. Our quick answer to the question, "how long does it take to get a real estate license" is that it depends, and it typically takes a few months.
Real estate licenses, issued by governments, give agents the ability to represent a buyer or home seller in the process of buying or selling real estate.
So how long does it take to get a real estate license and how much does it cost?
A real estate license price can differ depending on where you take the education course you need, which can cost anything from $300 to $1,000. In addition, you will typically be charged between $100 and $200 for your real estate license application, fingerprinting, background check, and state licensing exam fees, so you should prepare for a total of $500-$1,200.
Our article will break down the different factors involved to answer the question of "how long does it take to get a real estate license".
A real estate agent
A real estate agent is someone whose responsibility is to arrange the selling or renting of houses, buildings, etc. Each day is individual for a real estate agent; while this can be an appealing aspect of the real estate profession, there are various things a real estate agent does daily.
An excellent real estate agent:
Keeps up with market activity and industry news
Researches active, pending and sold listings
Completes, submits, and files paperwork, like real estate documents, etc.
Plans appointments, open houses, and meetings with clients and other real estate agents
Develops marketing plans for listings and creates promotional collateral like flyers
Responds to emails and phone calls
Updates websites, social media profiles, and blogs
The average that a real estate agent earns is $45,990 per year, but the income range is enormous. It is vital to note that most real estate agents work just part-time but must work a full 40 hours a week.
Now that we know what a real estate agent is let's look at the pros and the cons before we discover, how long does it take to get a real estate license!
Agents are positive people!
Pros and cons of getting the license
Pros
the flexibility to choose your schedule: In real estate, you are your own boss, and you can plan your day
unlimited income potential: The better your business skills are, and the more you put in, the more you'll get out of it.
you get to make someone's dreams come true: As a real estate professional, you get to share the biggest moments of your clients' lives.
your license opens doors to chances that you may have never thought of in the first place.
a license for real estate will grow your contact network: The more people you get to meet, the better the chance of closing many deals.
your knowledge will increase
Cons
In a low period, you have no safety net: your earnings are dependent on your transaction every month, so your payoff is less if you have a weak month.
Buying and selling can be overwhelming: most customers do not regularly buy and sell their homes, and any purchase is a major financial decision.
You might end up doing more without set hours.
Another pro is how much you can influence the speed of which you get your real estate license. So, how long does it take to get a real estate license depends on how fast you take the steps to get it!
Getting a real estate license
Before you start thinking, "how long does it take to get a real estate license" you need to be thinking if real estate is really your passion.
Your focus should be the passion for being a licensed real estate agent and satisfying your customers and making them happy, so learn the requirements to get a real estate license.
It doesn't happen overnight to get a real estate license, but it also doesn't take as long as certain other professional licenses. Before you may become a licensed real estate salesperson, you also do not have to have a bachelor's degree. So long as you have a high school diploma, that's all you need to pursue a career in real estate; and a few states do not even require that.
So, how long does it take to get a real estate license?
On average, getting a real estate license in a typical classroom takes at least 4-6 months. If you are taking your real estate pre-licensing course online, depending on how quickly you want to pace yourself, it can take as little as eight weeks. However, that said, three variables can either speed up or slow down the process:
If you plan to take courses at an online real estate school or in a classroom
Length of the state application process
How many course hours your state requires
The process, qualifications, cost, and timetable for becoming an agent vary from state to state, so it's essential to contact your local real estate office to learn exactly what steps you're going to need to take.
The coursework to qualify to sit for the real estate test is extensive in some states. Some may even require a degree from college; this is not the norm, however. Most states have a prerequisite number of specified coursework hours to be completed at an approved, accredited school for real estate.
The most significant difference between states is what real estate education requirements must be met. See how many real estate pre-licensing course hours are required in your state. In all states, when you begin your career, you will have to work with a real estate broker. In some states, before you even take the licensing exam, you'll need to find a broker who will sponsor you.
If you are already a licensed real estate agent, see if there is a reciprocity arrangement between your current state and the state where your license has been issued. Your pre-licensing conditions can be less if a reciprocity arrangement exists. This doesn't mean you do not need a license in your new state, but you could be able to skip some steps in the licensing process.
So, now you see why we say, "it depends" when answering the question, "how long does it take to get a real estate license". Let´s look at other factors that affect the question "how long does it take to get a real estate license"
Things that should be taken into account: To determine how long does it take to get a real estate license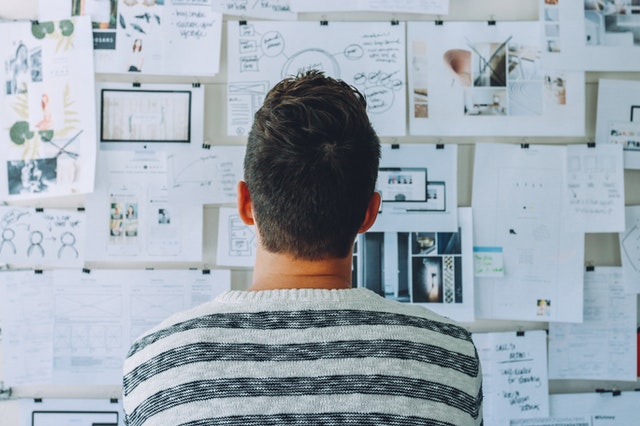 How many times you can take the exam
How often the exam is offered
If you have to wait for an extended time after many unsuccessful attempts
If there is required downtime between test attempts
Process
It's time to get to work. When applying for a real estate license, there are steps and estimated costs that you can anticipate. Let´s look at the process and then you will be able to get a better-dissected picture of how long does it take to get a real estate license.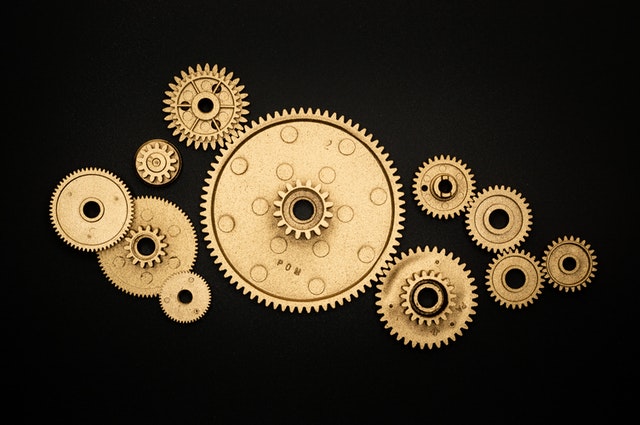 Courses
Courses affect how fast you get your license the most. How long does it take to get a real estate license depends a lot on how you study for it.
Local colleges, technical schools, and state-approved third parties may provide real estate education. Whether you want to take the course in person or online, you'll have to decide.
The choice you select will affect the time it takes to fulfill the criteria for education. In-person courses will be taken over the course of a semester at a real estate school, local commission, or college.
Online courses let you go at your speed, and you can finish them in weeks instead of months. Some pre-licensing schools meet over many weeks for a set number of lessons, while others encourage you to move at your own speed through courses. Know what your choices are and choose the best one for your lifestyle and schedule.
Pass your state licensing exam.
When you complete the pre-license course, you have to take a final test to become a real estate agent. It's a smart idea to get your exam application submitted as soon as you complete the requisite real estate courses.
The licensing exam can take between 1.5 and 3.5 hours to complete, depending on your state. Be prepared to pay an examination fee of $15 to $60. Approximately 100 multiple choice questions will be asked. Although the minimum passing score varies by state, many require between a 60 percent and 75 percent score to obtain your license.
If you didn't pass, don't worry, things happen. Within two years after submitting your application, you can take the exam as many times as you need to.
Apply.
Send your test results, license application, and
application fees after you've passed the exam successfully.
It will cost between $50 and $250 for license application fees, and you may be asked to undergo a background check that will cost between $40 and $80.
To find out if you need to have Errors and Omissions insurance before you apply, search your state's real estate commission. As a result of their real estate practice, E&O insurance protects real estate agents from financial losses and lawsuits filed. Your brokerage will offer E&O insurance to you sometimes. If not, before you submit your application, you might be required to obtain it.
You have to be at least 18 or 19 years old in every state and either have a GED or high school diploma to apply for a real estate license. You also should also be able to work in the United States.
Your license can take between one week and two months to process after you've submitted your application.
If you are interested to see what the process of selling your own house looks like check out our article.
Find a real estate brokerage.
When you finally have your license, it still does not mean you can instantly start selling homes. Most states require you to work with an estate broker who, as a sponsor, funds the first couple years. It's a great idea to find a broker before you graduate from your training course because you'll probably need a brokerage to generate income.
The brokerage you work for determines what kind of work you do, the mentor-ship you get, and the company culture you are a part of daily.
There are questions to ask for ensuring you will love where and with who you will work with:
Is there additional courses or training required for the brokerage?
Do they offer new agents a mentor-ship program?
Do they need a certain number of hours of "floor time" or work for other agents?
How are leads distributed?
Will you be required to do your own marketing?
Make sure you understand their commission structure before accepting an offer from a brokerage.
Renew your license regularly.
It is a lot of work to get your real estate license, so do not forget to renew it. Normally your license expires every two or four years, but check your state's requirements to see when your license will expire. Many states require agents to complete a certain number of course hours to be eligible for renewal.
Join the National Association of Realtors.
You should join the National Association of Realtors (NAR) to call yourself a realtor. This is required if you want to participate in most Multiple Listing Services (MLS). If you arent a NAR member, you carry the title of a real estate agent and can legally work in the field, but your earning potential is limited without access to the MLS.
Getting a job after passing the real estate exam
Steps to follow for getting a job:
Set a timeline for yourself.
Engage in professional organizations.
Build your professional profile.
Seek advice from other real estate professionals.
Real Estate Broker, Agent, and Realtor
Some individuals may claim that they are agents. "The term "realtor" can be used by others. These are different types of work.
A real estate agent works for real estate brokers. They can't work alone. They also need to pass the state requirements and obtain a real estate license. An agent can only be under one brokerage in certain states.
Brokers work for themselves and employ agents for real estate. But the state requirements can be harder because of the nature of their business and work.
The term "realtor" is not common. Only those who are members of the National Association of Realtors (NAR) can use it.
In conclusion
If your goal is to have access to a great number of deals, getting licensed may be worth it. Real estate is a career with amazing rewards and many more challenges. And it requires hard work and sacrifice.
The question, "how long does it take to get a real estate license?" depends on the state and whether you do online or in-class school. We hoped you liked our article "how long does it take to get a real estate license".
By reading this article you should be now able to determine, how long does it take to get a real estate license, in your case.
Remember that how long does it take to get a real estate license depends on the individual as well!
Also, if you liked our article "how long does it take to get a real estate license" check out our article "11 Tips When Making an Offer on a House".