If you want to start generating wealth, being a landlord can be a great option. And being one can take on many different forms. The question we are answering is ,"how to be a landlord?"
You may have never met your landlord if you rented in the past. That's probably because your Landlord wanted hired people to run the property and preserve it. You can be hands-off almost entirely, letting others do almost all the work for you.
Or you might want to manage it on your own. And safe money that you would have otherwise spend on property management. That is why we wrote this article, "how to be a landlord."
If you own a property or consider purchasing one to become a landlord, it is essential to know that it requires hard work and financial resources. Ensure it can deliver positive cash flow under current market conditions before buying an investment property or renting one you already own. Let´s see "how to be a landlord looks" like in action.
1. Plan
In order to make the investment property worth your time and effort, determine how much you want to gain. Budget ahead of your real estate financial projections and prepare for surprise costs and missed rental payments.
For a first-time landlord who might be using a portion of their life savings to buy an investment house, this is extremely relevant. This is the most important part to consider of planning how to be a landlord. Check out our other resources when you are considering to make an offer on a piece of real-estate.
2. Expenses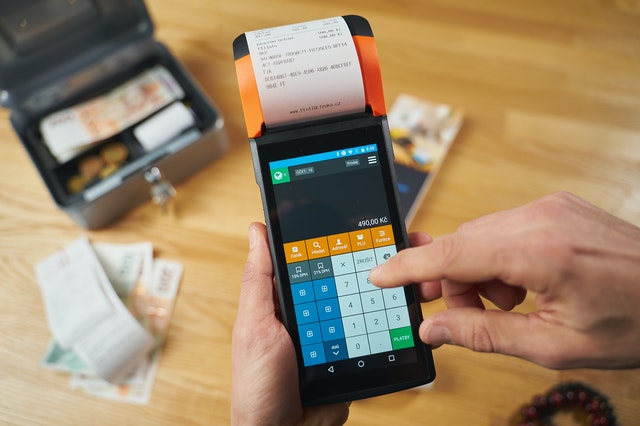 The second thing to consider on our list of "how to be a landlord" are the expenses.
Common expenses consist of landlord insurance, maintenance costs, rental licensing, mandatory inspections, annual registration fees, and property and rental income tax.
Even when your rental might stay empty for a while, there are still costs like mortgage payments, property taxes, utilities, and marketing fees. Now, additional expenses could include accounting fees, property management, and legal fees.
Figuring your expenses beforehand is a part of the planning process of how to be a landlord.
3.Before purchasing a property
The 3rd thing to consider on our list of "how to be a landlord" are details of the property.
If you've found several properties that make for an attractive investment, some outstanding features are safety, walk-able neighborhoods, a short distance from your home, and easy access to the city center. Before purchasing, make sure that the rental is in good condition and within your financial budget.
Many landlords own condos, single-family homes, and multi-unit buildings. Depending on the kind you end up buying, it determines the amount you'll have to finance, budget for repairs, and, most significantly, the profit you will gain. The bigger the property, the more it may cost to make repairs.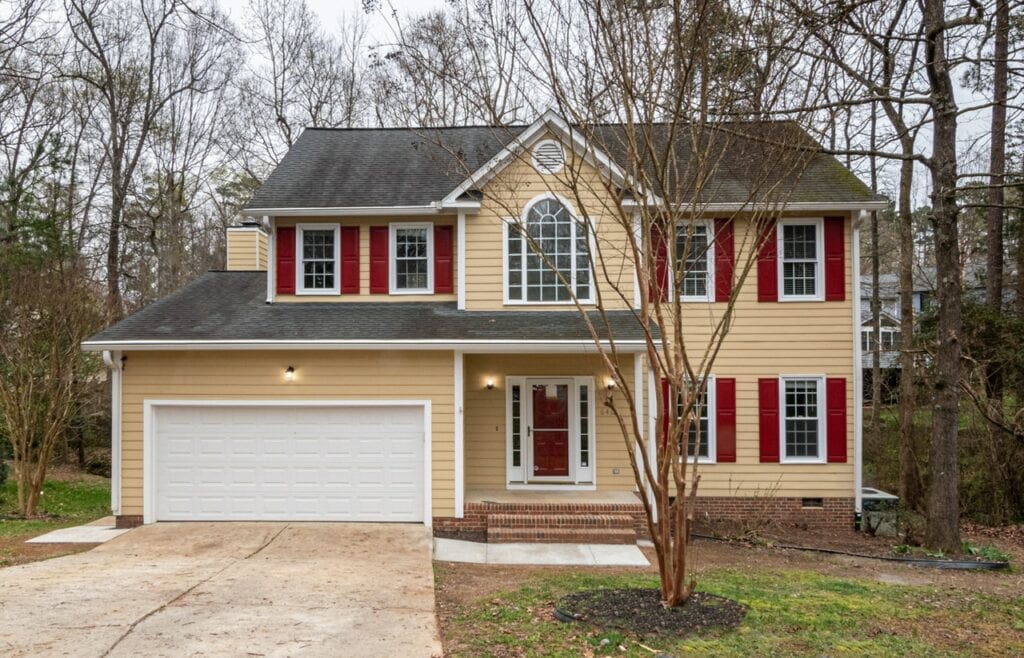 4. Prepare
The 4th thing to consider on our list of "how to be a landlord" is is your level of preparedness.
Ensure your rental is livable, and if there are any issues, fix them for a more comfortable and attractive rental. Clean the property thoroughly, make needed repairs, and check the alarms for smoke and carbon monoxide and have the electrical system tested professionally.
Make sure all windows, gates, and doors work properly.
You need to screen out potential tenants who could fail to take care of your property or maybe even vandalize it time after time. And it would be best if you stayed clear of those who may not or maybe not at all, pay their rent on time.
Before the tenant moves into the property, take pictures of the condition of the rental. That is the only way to know if the tenant destroyed something so their security deposit can compensate for the damage.
If individuals in your target market only want a roof over their heads, protecting your asset's value should be your focus. Some landlords "renter-proof" their properties to counteract the risk of the rental becoming a pigsty. That could mean covering hardwood flooring easily damaged or removing any fragile features that could be abused.
This is often excellent for the renter since they get to live with the peace of mind as a homeowner. However, if the tenant cares less for the home than the owner used to, that can change quickly. But keep in mind in the context of your ads, renter-proofing has to be mentioned.
5. Promote for finding a tenant
The 5th thing to consider on our list of "how to be a landlord" is how you will get your tenants.
Find a fitting tenant by posting advertisements, organizing open houses, and using other strategies to attract tenants. Staging the property can give potential tenants a good idea of how much furniture fits in the rooms. Handing out flyers that include features, photos, and instructions to apply is effective.
A landlord in a college town might want to position advertisements to attract college students or faculty through a local university's housing office. Medical facilities also have an office looking for hospital staff accommodation, and contacting them and letting them know about your available rental could be worth your effort.
However, because it is possible to do most rental property marketing online, this step is smoother than you would expect. Don't forget to have the highest quality images possible of the interior and exterior.
6. Application
Processes are the most important key to managing anything in life!
The 6th thing to consider on our list of "how to be a landlord" is your application process.
The screening process helps you to pick the most reliable renter. The rental application should provide you personal information, occupants and possible pets, income, prior evictions, and current and previous residences.
As a landlord, you should always conduct a background and credit check when you find a fitting tenant. It can mean calling the previous landlords of the tenant. Ideally, you want a tenant whose income isn't going to be extended to pay rent every month. The rent should only be one-third of the monthly income of your tenant.
But is punishing someone for eviction that possibly happened decades ago right? A low credit score or sickness could be well behind the applicant at this point. Now, excluding them for something that isn't their fault could be cruel. Although giving second chances isn't your problem, consider being reasonable and try talking about things that potentially bother you.
You may exclude an applicant for a single stain on any of those records if you have several other, better potential tenants. But you may want to dig a bit deeper, especially if you lack options.
Be thorough and consistent
7. Don't be too nice
The 7th thing to consider on our list of "how to be a landlord" is to avoid being a pushover yet remain diplomatic.
Understand that looking at your rental property as a business more than anything else is essential. Accepting a partial payment or getting the rent paid late might make it difficult in the future to evict your tenant. Don't be too nice.
8. Know the laws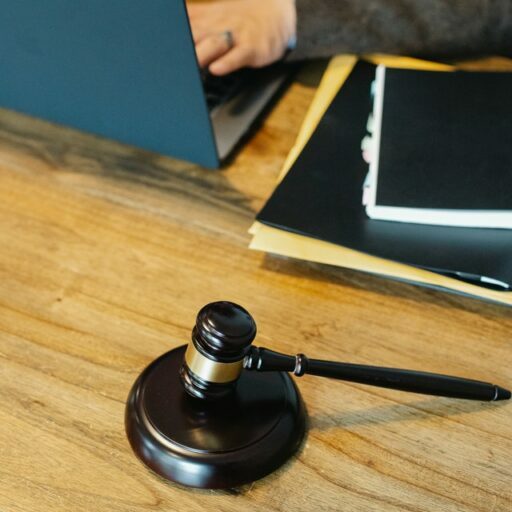 The 8th thing to consider on our list of "how to be a landlord" is the legal requirements.
Know the federal, state, and local laws, regulations, and building codes that apply to rentals once you have decided to become a landlord. If the tenant has a disability, making reasonable accommodations in rules might be needed.
For example, if your tenant happens to go blind and needs a guide dog despite pets aren't allowed in the rental, call and ask to talk to the person in the department that handles rental property rules and regulations.
9. Get landlord insurance.
The 9th thing to consider on our list of "how to be a landlord" is getting landlord insurance.
If the property is different from the owner's primary residence, they need to inquire about the landlord's insurance. Landlords insurance typically covers your property's structure, loss of rental income, and medical and legal costs.
If the rental happens to be on the same property as the primary residence, then the different options available to the owner would be the subject of a conversation with the insurance company. Know that the coverage needed should match your particular situation.
Various online services create a personalized lease for the state where the rental is located. Clear statements of who is responsible for different duties, such as keeping the yard to ensure equipment maintenance, are essential things to include in a contract.
These forms also have a clause that can be used where renters are expected to get renter insurance, which is a wise move because the homeowners or landlord insurance will not cover the tenant's personal belongings.
10. Realistic rents
The 10th thing to consider on our list of "how to be a landlord" is setting realistic rents that will attract renters.
A fair amount of rent is essential to calculate. With setting rent too low, you're going to miss out on potential profit, but if it's too high, you're not going to attract tenants. Fortunately, it's not too tricky to find out how much rent to charge. Get started by testing the cost in your area of similar rentals.
Besides surveying the market for similar properties, and rentals in your market, know if the property holds a mortgage or if it was paid off. If the market is more than enough to pay the mortgage, a landlord would be smart to set aside 20% of the rent per month to cover the property's potential maintenance.
Landlords often forget to take such preventive action and may be caught off guard when unexpected repairs occur.
11. Sign the tenant to a lease agreement
The 11th thing to consider on our list of "how to be a landlord" is sign the tenant to a lease agreement. For both you and the tenant, the lease agreement sets rules and expectations. It is critical to ensure that all applicable laws comply with your lease. For finalizing lease agreement:
-run the lease by a legal professional
-customize your lease
-review the lease with your tenant
-sign and date the lease
-Provide a copy of the lease to the tenant
You can hire a property manager to take care of the lease agreement or use a tool online. Just make sure that the standard policies and terms are met in your lease.
12. Hire a property manager
The 12th thing to consider on our list of "how to be a landlord" is considering hiring a property manager.
If you are trying to escape many of the problems that landlords have to deal with, hire a property manager to handle the whole or just part of the rental process. Sudden repairs that need to be done can pop out of nowhere, and these urgent cases might need immediate attention.
However, if you want to minimize your interaction with the tenant, hiring a manager will be worth it. Sure it's an extra expense and will most likely have an impact on your profit.
13. Be organized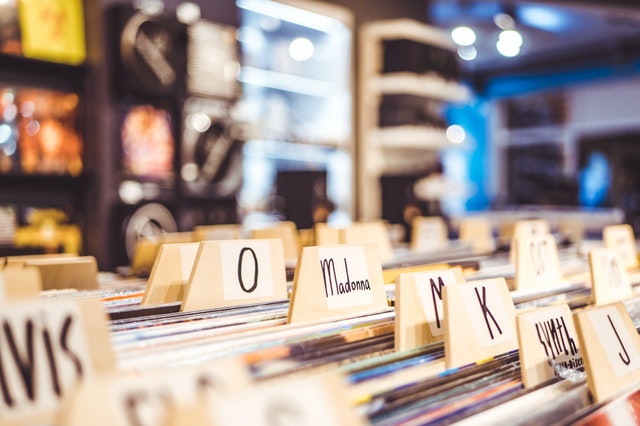 The 13th thing to consider on our list of "how to be a landlord" is getting your processes organized.
It's a lot of work to manage a rental property, especially for a first-time landlord. You'll find it more effortless to list deductions and file taxes if you have an organization method and stick to it.
Tips to stay organized:
-Document all communication with anyone who uses or works on the property
-Create receipts for payments and deposits
-Keep printed and digital copies of all documents
-Store essential documents securely (applications, lease agreements, repair bills, etc.)
-Create a filing system for receipts from marketing costs and utility and reimbursement bills
14. Maintain the property
The 14th thing to consider on our list of "how to be a landlord" is your plan of action to maintaining your property.
Not only does maintaining the property keep your tenants satisfied, but it means that you will be able to continue renting to future tenants without having to make big improvements or repairs.
Tasks to perform consistently:
-Pest control
-Property walk-throughs
-Confirming and updating your landlord insurance
-Cleaning gutters
-Servicing HVAC units
Setting a percentage of your rent aside for maintenance and repair tasks is a smart idea. The 50 percent rule is used by many landlords, where they set aside 50% of their rental income for repairs, maintenance, taxes, and insurance. You should expect to spend about 1% of the value of the property on care over the course of a year.
Know rules and regulations; a landlord can make appropriate repairs and improvements to the rental. However, there are some things that you probably shouldn't attempt to fix; it can become costly.
In conclusion
Collecting monthly rent sounds like a good idea, but also understand that some months there might be emergency repairs needed, which will eat up profit.
Some think that the best decision they have ever made is to become a landlord. But it can require a tremendous amount of energy, depending on how hands-on you want to be. And, particularly in the early days, it can bring sleepless nights. So it is important that you learn how to be a landlord in order to be successful.
Ensure that you are prepared for the work involved. It's important to know what you've signed up for, from advertising for new tenants and completing legal agreements, gathering deposits, and taking care of utilities.
You might want to consider hiring a property management company if you have a property that you want to rent out but do not want to handle the day-to-day tasks.
You should find a real estate attorney as a landlord to help you handle the possible legal problems you can face. Renting requires several federal and state rules, including such issues as discrimination, security deposits, late rent, lease agreements, and maintenance.
You're going to have to search to find decent tenants, and you're going to have to be willing to evict bad tenants if the tenants are not so great.
We hoped our list of things to consider on "how to be a landlord" helped you.